During the last 13 years in the Middle East, the one thing that I started to miss was weather. Wall-to-wall sunshine does become a little monotonous after a while. The joke is that you have two seasons - Hot and Hotter. Alright, as anyone who has lived there knows, that isn't strictly true. I have known very heavy rain in the Middle East - it is just very short-lived and very infrequent and is only notable because of the problems it causes. But, most of the time, the sun shines and there are very few clouds in the sky.

Here in Istanbul things are a little different: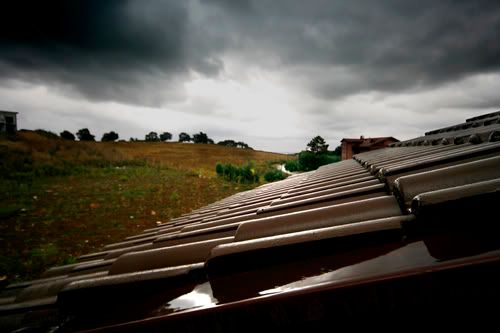 It had just started to rain when I took the second photo as you can tell by the wet roof, a few minutes later it was bucketing it down - I might get tired of it in time but at the moment...
I love it.