It is Friday evening and in about two hours 6 of our friends will descend on us for a dinner party. Mrs DB and I have decided to have a greek night - not that everything will be Greek, but I don't suppose our guests will know. We've done these a couple of times before and they have always been successful (ask Keefieboy). I usually do a menu in an odd mixture of Greek, transliterated Greek and what I can only describe as Greeklish, and I always put a Skopelitan scene on it as a background. This is tonight's menu: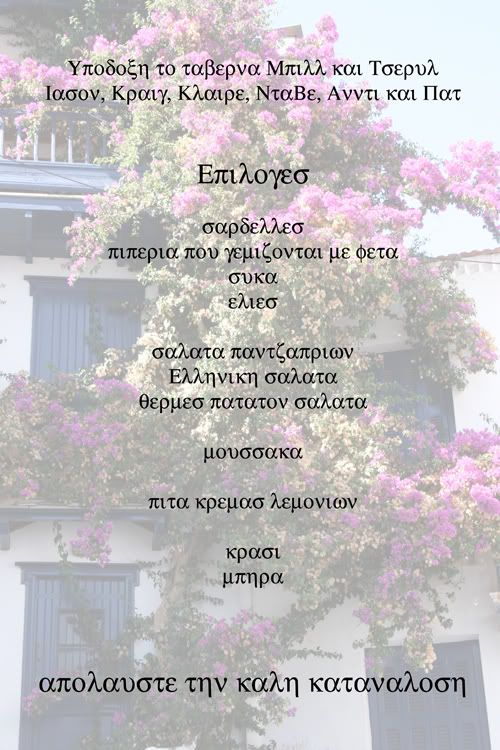 Now I know that I have some native Greeks who come on here (for example
Lulu
) and people who are fluent Greek speakers (like
Kat
) so I hope they will be kind enough to forgive my torturing of the Greek language! My menu's are meant to be fun and I have had guests take them home in the past!
Anyway, I'm looking forward to a good night - much of which will , no doubt, be totally lost in an alcoholic haze by tomorrow!
Yammas! and that isn't the correct spelling either!