On Thursday the school organised a trip for all the new staff (yours truly included) to the Princes' Islands. These are located in the Sea of Marmaris about 15 km south of Istanbul. The incredible thing about these islands is that there is no motorised transport allowed on any of them! They are havens of peace and tranquility!

We took a nice slow ferry from Karikoy and relaxed for the 90 minute crossing.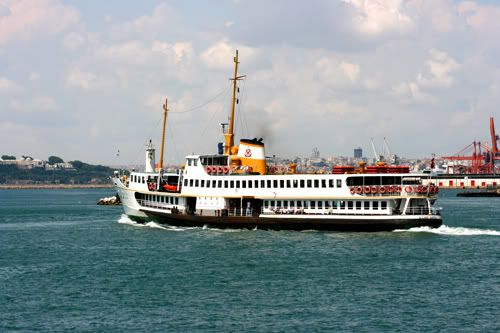 Eventually we arrived at our destination Buyukada where we took a phaeton (that is the name they used but I have always known them as landaus, but anyway, a horse and carriage) up the hill to our hotel. This was the only part of the two day trip that I didn't particularly like and that was because our phaeton driver was rather obnoxious to both his passengers and to his horses. I don't like to see horses being mistreated and this guy was rather too free and easy with his whip for my liking! Hence no photo of the phaeton.
The hotel was a lovely if somewhat rustic place perched on top of the island and from the top we had great views of the next island in the chain, Heybeliada.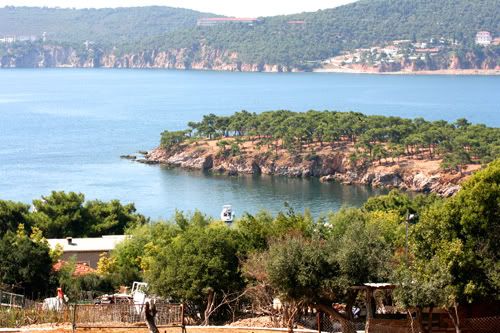 Our time there was delightful, very restful with good company and good wine and good food and a beautiful sunset.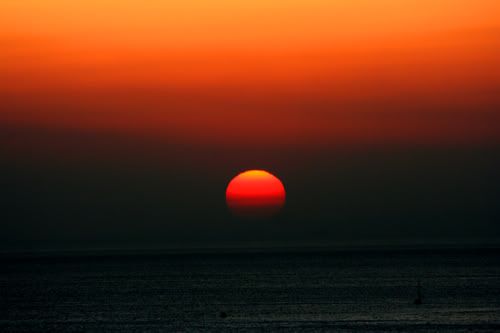 The next day we walked back to the port (a very pleasant stroll down hill that took about three-quarters of an hour) and caught the ferry back to Istanbul.
On the way back I took a series of photographs of the Asian side cityscape and stitched them together to make this panoramic view.

The ferry calls in at Kadikoy on the Asian side on the way back and I managed to get a couple of photos of some famous sights of Istanbul. The first one is the Aya Sofia which is well over one thousand years old and for most of that time was the largest enclosed space in the world. The second is the Sultanahmet Camii, better known to the world at large as the Blue Mosque.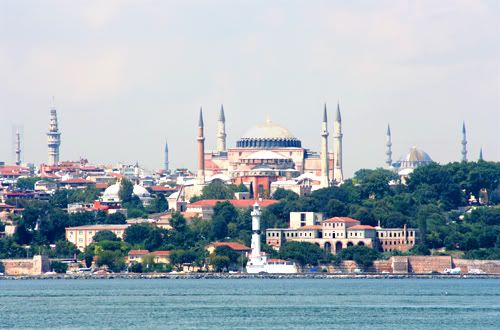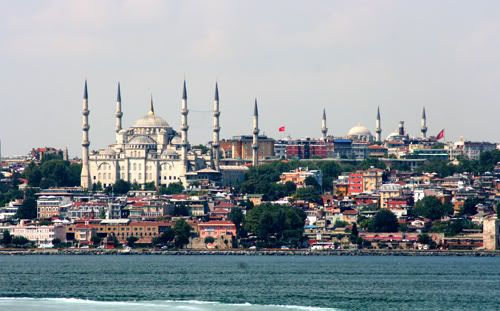 All in all we had a delightful couple of days. On Monday work starts in earnest!