Mrs Dubaibilly and I and two of our very good friends, Ted and Alice, have just got back from a three night camp in Oman. What a super time we had! (those of you who have been reading this blog since the start will remember that the four of us went camping at this time last year, that time for a two night camp in Liwa).

I am ashamed to say it, but after 12 years in the UAE this is the first time I have ever been to Oman - well apart from passing through Omani enclaves within the UAE. I am well pleased that I went and so is Mrs. DB.

We left at about 5 am to avoid queues at the border (which worked) and we crossed the border at Jebel Hafeet - I didn't even know there was a border post there! I thought the only border in the Al Ain area was at Al Baraimi - clearly not, there is Hafeet and also another one at Hili. We chose Hafeet and went through the border with minimum fuss and delay. Just over the border we stopped at a beautiful Omani fort and had some breakfast.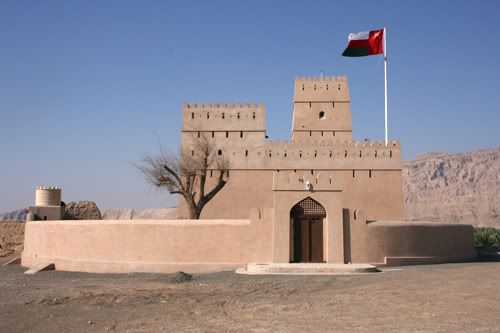 After breakfast we continued on our journey heading for the Hajar Mountains (which, in Oman, can reach up to 3000 metres). A lot of the scenery was fairly bland, but once we reached the mountains it suddenly became quite spectacular! This mountain was a central feature of the area in which we camped and explored.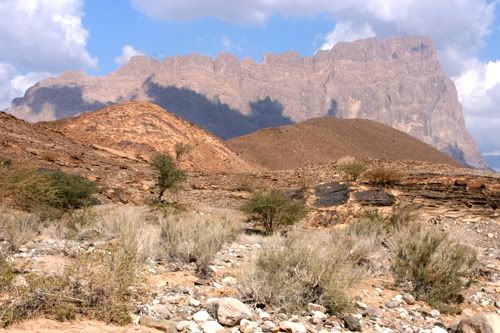 On our way to finding our camp site, we stopped at the Beehive tombs at Al Ayn (no, not Al Ain, that is in the UAE). There are two sets of these tombs in this area of Oman, they date back to 3000 years BC!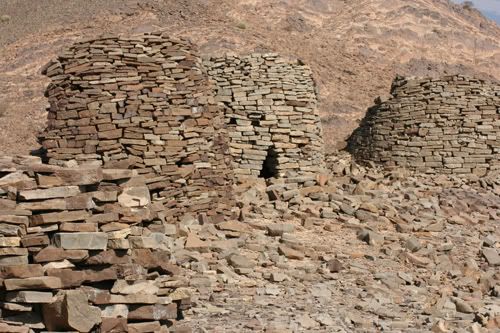 Eventually we decided to move on and found ourselves a nice little camp site about an hour further on into the mountains. It might look nice a bright - but when the sun went down it was bitterly cold - especially with the wind blowing which it was on the first night!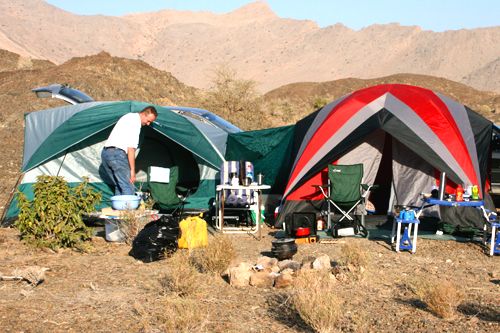 Keeping well wrapped up was definitely the order of the day (or night), Mrs Dubaibilly here demonstrates camping sartorial elegance!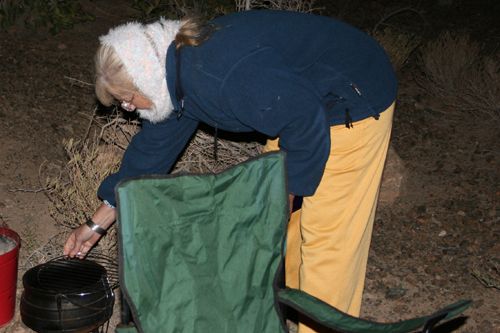 Right, at this stage I am going to stop for a while. The first day of the camp is over and I'll tell you the rest and put some more pictures up later.
Cheers.