Cloud formations are rare in the UAE for most of the year and, whilst you do see clouds at this time of year, I thought that this formation was particularly unusual.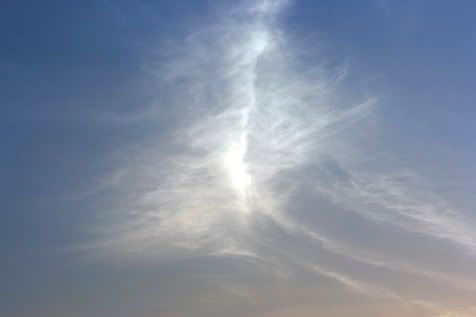 The moon was particularly beautiful that night.


Then, getting up for a pee first thing in the morning, I was met with this magnificent sight of mist in the valley between the dunes.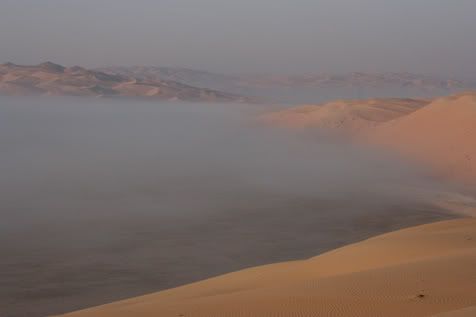 Delightful!