I guess all blogs have a name, but why "waiting for Skopelos"?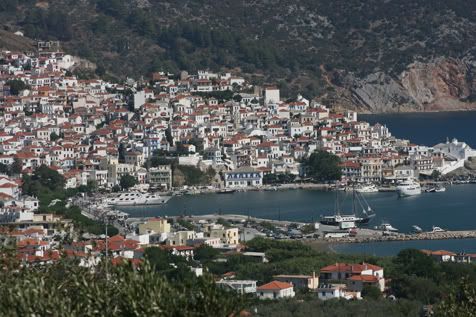 This is the beautiful Greek Island of Skopelos and in particular Skopelos Town and Harbour.





And this is where Mrs Dubaibilly and I own a home.  We live and work in Dubai but I have ten years to go to retirement and Mrs Dubaibilly wants to knock all this working for a living stuff on the head in about 7 years and this is where we are going to retire to.




Wouldn't you be "Waiting for Skopelos"?